NUMBER: 12-173-14R
DATE: 10/28/14
REVISED: 11/13/14
| | |
| --- | --- |
| APPLICABILITY: | 2015MY Forester |
| SUBJECT: | Stain Removal from the Headliner |
INTRODUCTION
This bulletin provides a procedure for removing the type of stain shown in the photo below which occurred during  production of the headliner.  "Before" and "After" photo examples are shown below.

COUNTERMEASURE IN PRODUCTION
A procedure change to eliminate this condition was incorporated into production starting with VIN: F*525564.
MATERIALS REQUIRED
All these materials are readily available at any major retail outlet (Walgreen's, CVS Pharmacy etc.)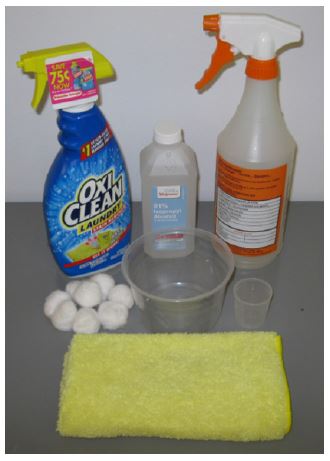 OxiClean Laundry Stain Remover
Spray Bottle containing clean, warm water*
Measuring Cup (a clean used medicine dispensing cup works well)
Mixing Container
A CLEAN detailing towel (microfiber preferred)
*Avoid using very hard or heavily mineralized water as it may leave behind a stain when dried.  If soft water is not locally available, use distilled water.
SERVICE PROCEDURE
IMPORTANT:  Before performing this procedure, the following precautions are recommended since it will be performed while working overhead:
Always wear safety glasses to prevent dripping solution from getting in your eyes.
Nitrile (or equivalent) gloves and a (CLEAN) hat are recommended to be worn to minimize any skin and / or scalp exposure to the cleaning solution.
Always protect the interior of the car below where you are cleaning the stain with plastic, a towel or similar protective covering to avoid dripping the cleaning solution onto the interior fabric or leather trim which could possibly discolor it.
When dipping the cotton ball into the cleaning solution, it should be wet but not dripping wet. This will reduce the chances of dripping it onto areas other than the stain.
When air-drying, always use a hair dryer on a LOW heat setting and keep the dryer's air outlet moving. DO NOT use a heat gun or high heat setting on the hair dryer or the headliner may be damaged.
STEP 1–  Using the measuring cup, prepare a 1:9 mixture of OxiClean and isopropyl alcohol (mix 1 part OxiClean to 9 parts Isopropyl Alcohol) in the mixing container.
STEP 2– Stir to make sure the cleaning solution is completely mixed before proceeding.
STEP 3–  Dip a cotton ball into the cleaning solution then repeatedly dab or pat it directly on the stain until the stain is removed.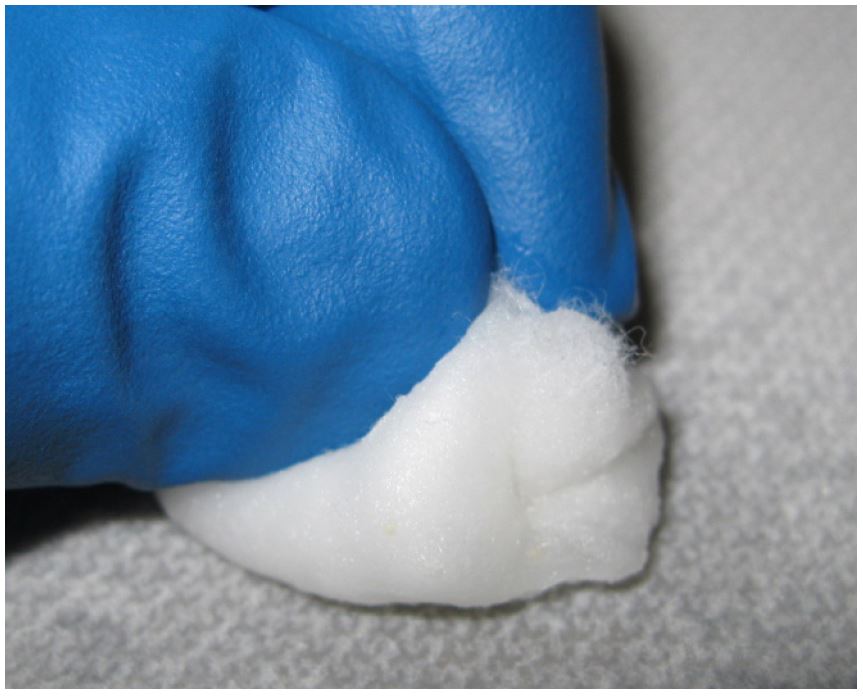 VERY IMPORTANT:  Use ONLY a dabbing or patting action when applying the cleaning solution to the stain.  DO NOT RUB the stain with the cotton ball as rubbing may affect the texture of the headliner material.  This will make the affected portion stand out because of inconsistent texture with the material of the surrounding area.
STEP 4–  Once the stain is removed, spray the affected area sparingly with clean, warm water* and dry the area with a clean detail towel.  A quality microfiber towel works well for this purpose.
REMINDER: Avoid using very hard or heavily mineralized water as it may leave behind a stain when dried.  If soft water is not locally available, use distilled water.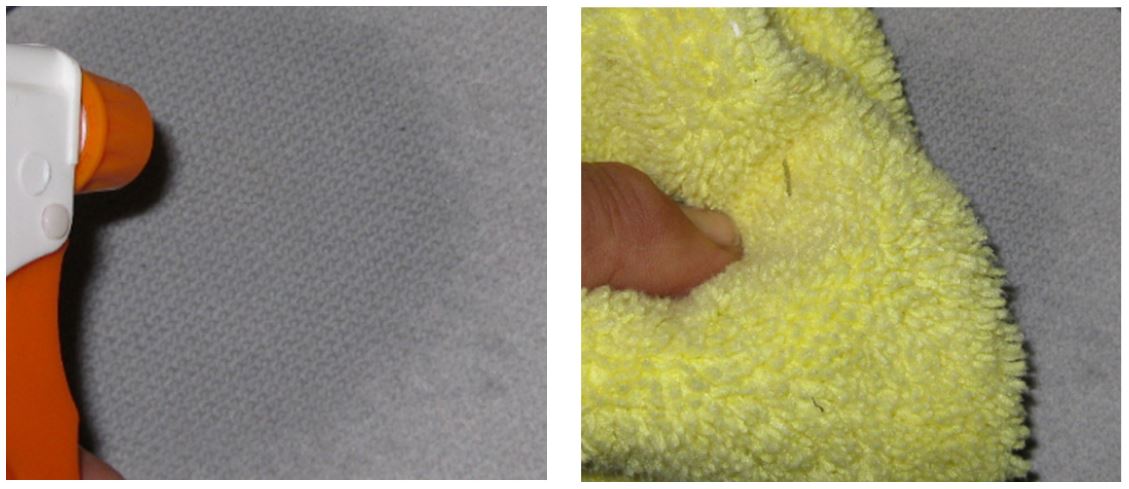 STEP 5– After drying, if the stain has not been fully removed, repeat steps 1-4 as necessary.
STEP 6–  Once the stain is fully removed, complete the drying of the affected area using a hair / blow dryer on the LOW heat setting.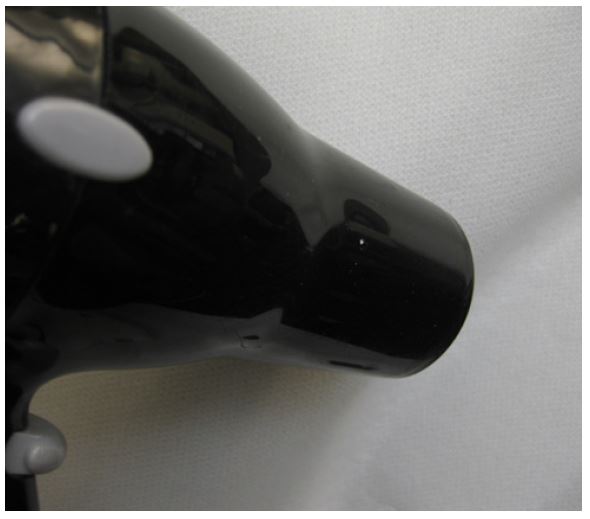 WARRANTY / CLAIM INFORMATION
For vehicles within the Basic New Car Limited Warranty period, this repair may be claimed using the following information:
LABOR DESCRIPTION
LABOR
OPERATION #
FAIL
CODE
LABOR
TIME
2015 Forester Head Liner Production Stain Removal
913-262
YNS-72
0.4
NOTE:  Up to $3.00 can be claimed in sublet to cover the cost of the recommended cleaning materials.
REMINDER:  SOA strongly discourages the printing and/or local storage of service information as previously released information and electronic publications may be updated at any time.  Always refer to STIS for the latest service information before performing any repairs.
---
https://static.nhtsa.gov/odi/tsbs/2014/SB-10069716-0699.pdf
---
Price Disclaimer