NHTSA ID Number: 10201047
Manufacturer Communication Number: 15-285-21R
Summary
This bulletin provides reference tables and photos to use for determining the infotainment head unit supplier and generation.
2 Affected Products
Vehicles
---
SERVICE INFORMATION BULLETIN
NUMBER: 15-285-21R
DATE: 07/12/21
REVISED: 08/24/21
| | |
| --- | --- |
| APPLICABILITY: | 2015-22MY All Models |
| SUBJECT: | Gen 2-4 Head Unit Identification / Product Details |
INTRODUCTION:
This Service Information Bulletin provides reference tables and photos to use for determining the infotainment head unit supplier and generation. Over time, Subaru vehicles have used products supplied by a variety of suppliers. These include: Clarion, Fujitsu Ten/Denso Ten (FTEN), Harman, and Denso. The information provided below provides detailed specifications regarding head unit supplier and generation. Additional details are provided regarding convenience features and application support information.
SERVICE INFORMATION:
NOTE: The supporting reference material displaying generation and supplier breakdown is available on Subarunet: Service Operations & Technical > Forms and Downloads.
EXAMPLE: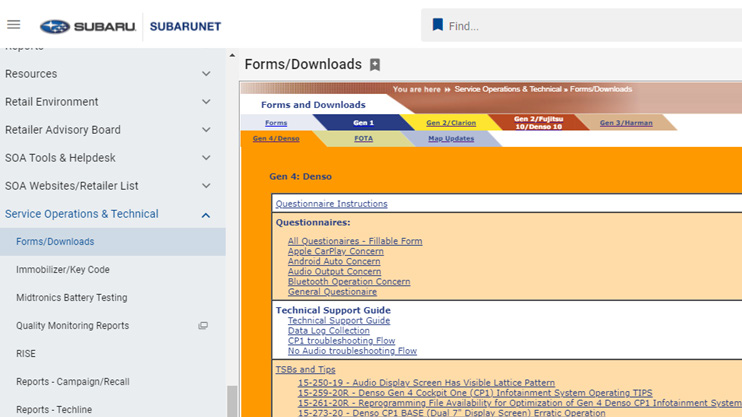 Gen4/Denso – Shown Above
STARLINK Features Summary
IMPORTANT NOTE: If the Head Unit (H/U) is swapped from another vehicle for diagnostic, please make sure the original H/U is returned in the vehicle.
IMPORTANT NOTE: If the H/U needs to be removed for any reason, always confirm the part number shown on the unit matches the part number in the Electronic Parts Catalog (EPC) for the specific VIN being repaired.
IMPORTANT CAUTION: Always disconnect the Telematics Data Communication Module (DCM) BEFORE any swapping of head units. DCMs must NEVER be swapped or the customer's services will not function and DCM replacement may be required to resolve.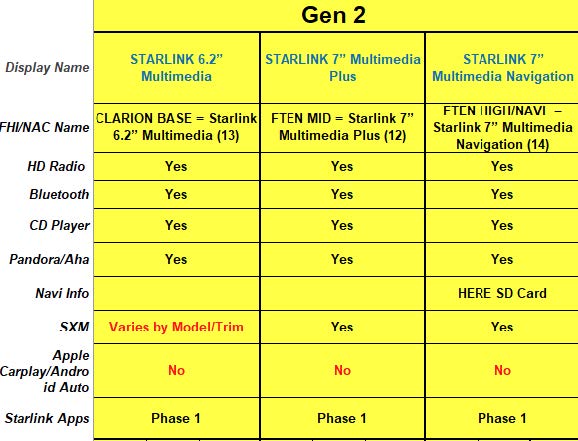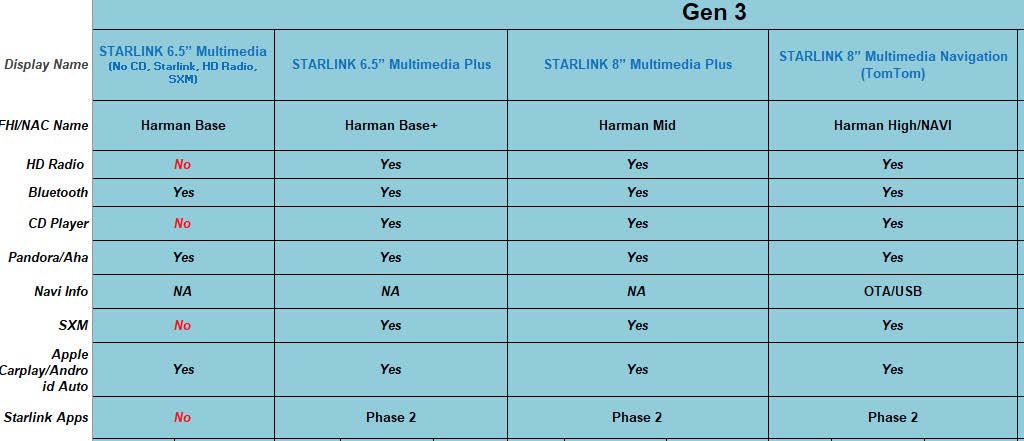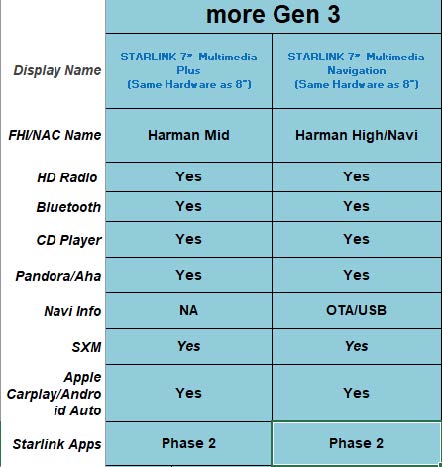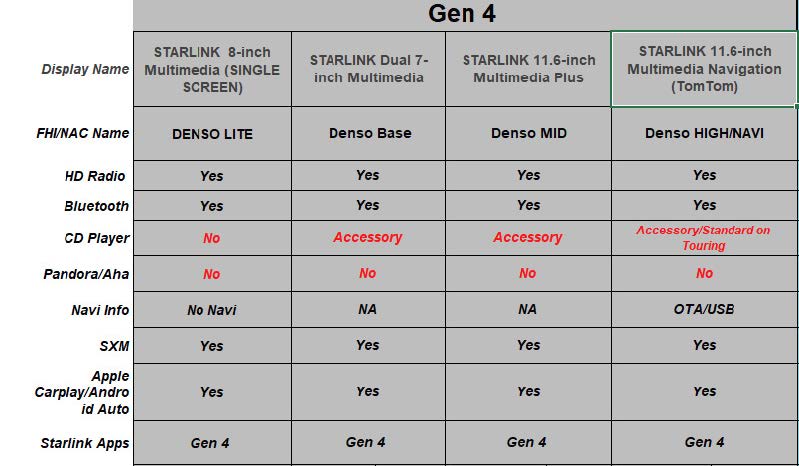 MY/Carline System Appearance Summary





NOTE: Please review applicable TSB "Audio/Navigation & Power Amplifier Exchange Component Identification and Procedures" for additional information on head unit appearance missing from this summary.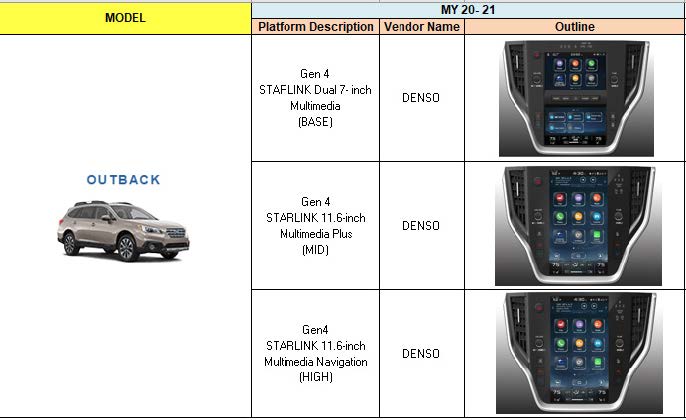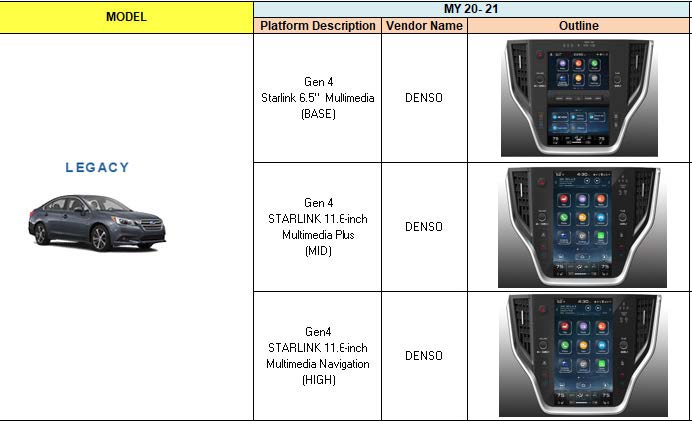 NOTE: Always check to confirm the latest software is installed before diagnostic work is performed or after head unit replacement.
NOTE: More details about STARLINK Specs for each MY/Carline combination using Option and Model code are available by following this Subarunet link: https://www.subarunet.com/home/content/1161
Always have the Option and Model Code information available.
IMPORTANT REMINDERS:
SOA strongly discourages the printing and/or local storage of service information as previously released information and electronic publications may be updated at any time.
Always check for any open recalls or campaigns anytime a vehicle is in for servicing.
Always refer to STIS for the latest service information before performing any repairs.
---
1 Associated Document
Manufacturer Communications
NUMBER: 15-285-21R
DATE: 07/12/21
REVISED: 08/24/21
https://www.nhtsa.gov/recalls?nhtsaId=10201047
MC-10201047-0001.pdf 2389.856KB
---