NUMBER: 03-72-14
DATE: 02/20/14
APPLICABILITY:
2008MY and Later Impreza, WRX and STI
2009MY and Later Forester M/T Equipped Vehicles with Hill Start Assist
SUBJECT:
Hill Start Assist (HSA) Warning Light, DTC C0076
INTRODUCTION
This bulletin provides information to address a customer concern of intermittent operation of the Hill Start Assist warning lamp.  When the HSA warning lamp is illuminated, the hill start assist system is inoperative.  DTC C0076 may be stored in memory along with detail codes 2610H and / or 2620H.  All of these codes refer to the operation of the clutch switches.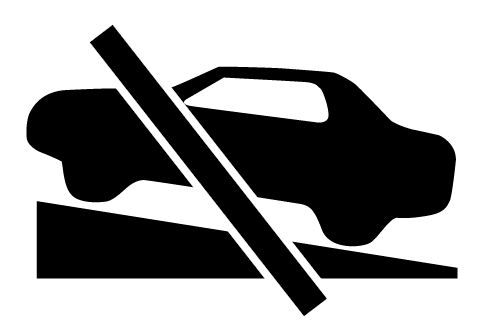 SERVICE PROCEDURE / INFORMATION
There are 2 switches operated by the clutch pedal assembly, one sends an on-off signal to the cruise control system (if equipped) and the other an on-off signal for the starter inhibit (clutch start switch).
Once it has been determined the clearance adjustments are both within specification and switch signal functions are operating normally, the most likely cause for the intermittent HSA warning lamp illumination is the vehicle operator resting their left foot on the clutch pedal with enough pressure to activate the switches.  Interview the customer about their driving habits then, if necessary, a road test while observing where they rest their left foot (especially in traffic) would be a good way to confirm the root cause of the condition.  If you confirm the customer is resting their foot on the clutch pedal when they are not: starting out, shifting, or coming to a stop, an explanation of why their driving habits may be causing the HSA lamp to illuminate would be recommended.  Because of the minimal amount of clearance which exists when the clutch switches are properly adjusted, even the slightest amount of unintentional pressure on the clutch pedal can result in false input signals to the respective control units resulting in the illumination of the HSA indicator lamp.
WARRANTY / CLAIM INFORMATION
For vehicles within the Basic New Car Limited Warranty period, this repair may be claimed using the following information:
LABOR DESCRIPTION
LABOR OPERATION #
FAIL
CODE
LABOR
TIME
Verification of Clutch Switch Operation
A100-009
TYG-85
May claim up to 0.5
This labor operation may be claimed one time for inspection / confirmation of normal operation of related components.
Should any components require repair or adjustment, DO NOT use this coding, instead refer to Subaru Labor Time Guide for proper coding.
Review your findings with the customer and instruct them on how to avoid setting the HSA lamp inadvertently in the future.
This one-time inspection and customer review discussion must be documented on the repair order.