NUMBER: 07-86-14
DATE: 07/07/14
| | |
| --- | --- |
| APPLICABILITY: | 2013-14MY BRZ |
| SUBJECT: | Vibration Sound from High-Mount Stop Lamp Assembly |
INTRODUCTION
This bulletin announces the availability of a new high-mount stop lamp assembly designed to address a customer concern of a vibration-type sound which may be heard while driving.  Non-woven fabric material was added to eliminate the sound.
COUNTERMEASURE IN PRODUCTION
The new assembly was incorporated into production starting with VIN E*606202.
PART INFORMATION
| PART NAME: | NEW PART NUMBER |
| --- | --- |
| STOP LP AY HI MTG | 84701CA002VH |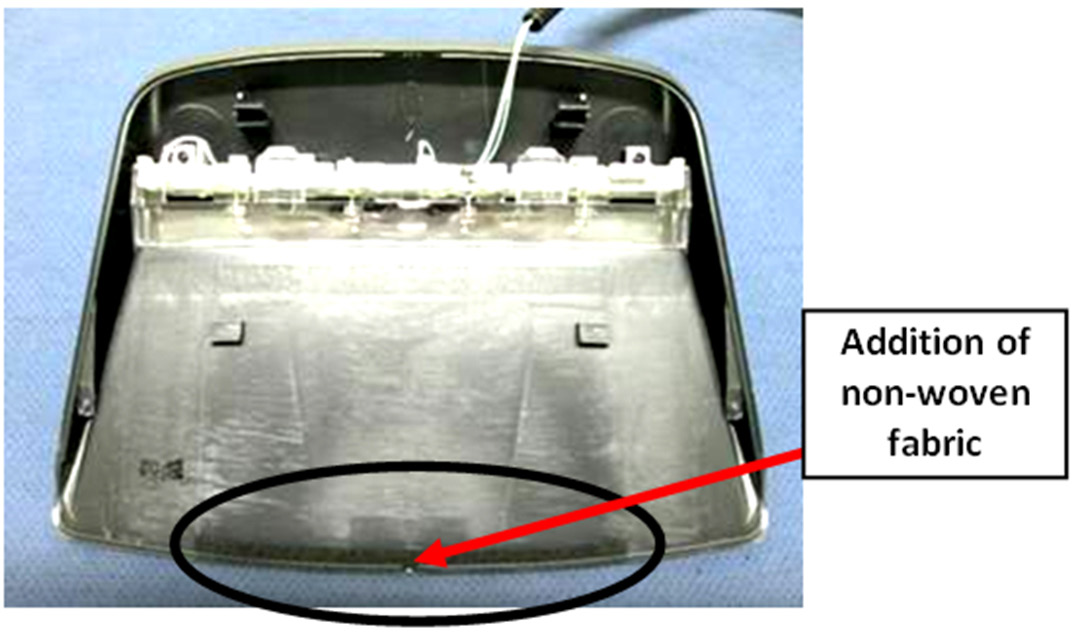 SERVICE PROCEDURE / INFORMATION
Disconnect the wiring harness connector for the stop lamp which is located under the package shelf and accessible from the trunk area.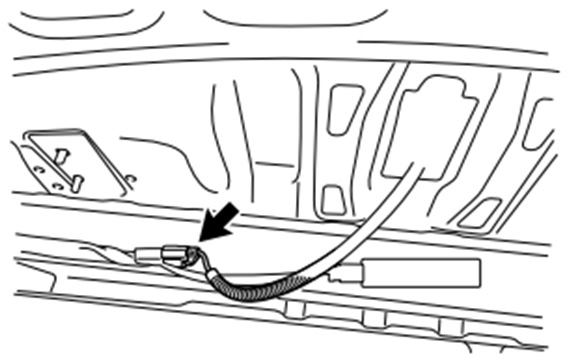 Using your thumbs on each side of the front edge, disengage the 2 retaining clips securing the upper section of the stop lamp assembly to the base portion. Once the front edge is separated and the clips released, slide the upper portion toward the front of the vehicle to disengage the 2 hooks from the base section.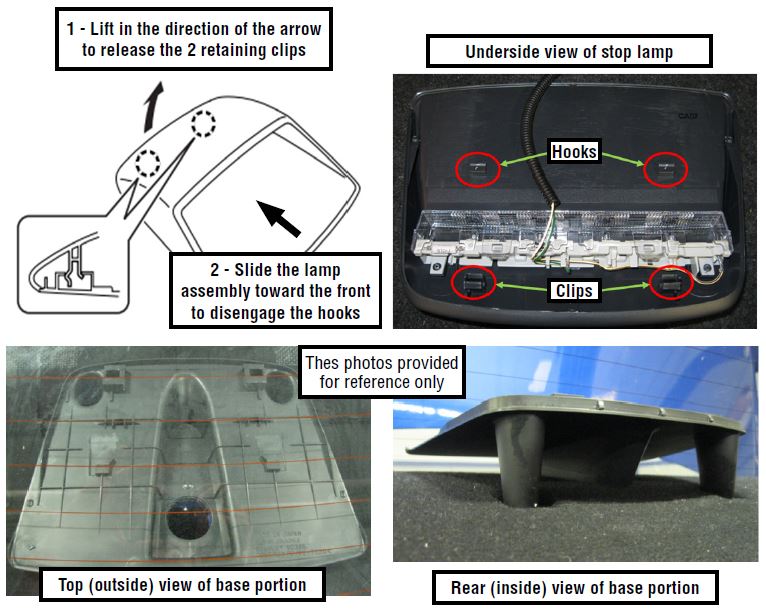 Reassembly is the reverse order of removal.
WARRANTY / CLAIM INFORMATION
For vehicles within the Basic New Car Limited Warranty period, this repair may be claimed using the following information:
LABOR DESCRIPTION
LABOR OPERATION #
FAIL
CODE
LABOR


TIME

CENTER STOP LAMP ASSEMBLY R&R
A916-291
XGS-25
0.3
---
https://www.nhtsa.gov/recalls?nhtsaId=10068354
https://static.nhtsa.gov/odi/tsbs/2014/SB-10068354-0699.pdf
---
Sale
Bestseller No. 1
BRISHINE 4-Pack Super Bright 1156 1073 1141 7506 BA15S LED Bulbs Brilliant Red 9-30V Non-Polarity 24-SMD LED Chipsets with Projector for Brake Tail Lights, Turn Signal Lights
Specifications: Set of 4 bulbs. Color: Brilliant Red. Working Voltage:12-24 VDC. Current:200mA. Wattage:2.5W/bulb. Warranty:1-Year. NOTE: Load resistor or flash relay might be needed to prevent the hyper flash when replacement for Turn Signal Lights.
Brilliant Illumination: High Power 24-piece 2835 SMD LED Chips, 360 degree bright light, about 300% brighter than halogens, which makes your vehicle stand out and more visible to other drivers, increasing your driving safety.
Longer Lifespan: Full aluminum housing for quicker heat dissipation and built-in Constant Current IC Driver for more stable performance. These 1156 LED bulbs last 30,000+ hours compared to only 2000 hours for incandescent bulbs.
Compatibility: Plug and play installation, without any modification. Fits: 1156 1073 1141 7506 BA15S 1003 1095 1141LL 1156A 1156LL 1156NA 1159 1195 1295 2396 3497 7506L 7506LL 93 97 etc. Great for brake lights, tail lights, turn signal lights, center high mount stop(3rd brake).
1-Year Warranty: Buy with confidence, we offer 12 months warranty on item(s) that confirm to be manufacturer defect and friendly customer service responses within 24 hours.
Sale
Bestseller No. 2
Voltage Automotive H11 Standard Headlight Bulb (10 Pack) - OEM Replacement Halogen High Beam Low Beam Fog Lights Driving Lights
STANDARD: standard replacement bulb, original manufacturer equivalent easy to install, efficient and great value
HALF THE PRICE, SAME HIGH QUALITY: Durable UV-quartz glass, and high temperature resistance base. 1/2 the price of the similar products with same high quality
1 YEAR WARRANTY & DOT COMPLIANT: 1-year warranty against manufacture's defects, contact Voltage Automotive directly for replacement. Compliant with department of transportation safety standard
FACTORY SALES & FAST SHIPPING: Wholesales acceptable. Ships from Amazon or ships 2-3 days from San Diego by seller
FIND YOUR FITMENT: Not sure the correct fitment for your vehicle? Contact us or ask below we will get back to you within 24 hours.
Bestseller No. 3
Sale
Bestseller No. 4
Sale
Bestseller No. 5
Sale
Bestseller No. 6
Alla Lighting Super Bright BA15S 1156 LED Lights Bulbs 2000 Lumens 12V LED 7506 P21S 1156 Bulb 3020 30-SMD 6000K Xenon White 7506 1156 LED Bulbs Cars Trucks Turn Signal, Reverse, Brake Stop Tail Light
(Set of 2) LED Type: 30 pieces high power & high illumination 3020 SMD led chips per bulb
Size: 0.55" in width, and 1.65" in length.360° full view angle. No UV or IR radiation,working voltage: 12V~18V.
Cross Reference Number: 1003, 1073, 1073LL, 1095, 1141, 1141LL, 1156A, 1156ALL, 1156, 1156LL,1156T, 1156NA, 1195, 12088, 1295, 1295NA, 199, 2396, 3497, 3497LL, 631, 631LL, 7506, 7506L, 7506ST, 7506LL,93, 93LL, 97A, 97, 97LL, 97NA, P21W,etc.
Applications: Use for backup reversing light, turn signal light, brake stop light, center high-mounted stop light, tail light,etc; ONE YEAR warranty guaranteed. Color: 6000K Xenon White
Load resistors maybe required to avoid the signal hyper flash or error code.
Bestseller No. 7
Bestseller No. 8
Efoxcity 12V 1156 10 Pack Bright 1156 1141 1003 50-SMD White LED Bulbs For Car Interior RV Camper light
Voltage: DC 12V,Flux:650 Lumens,Cerrent:0.17A
Warning:The 1156 bulb only used for 12VDC,Please make sure your car voltage is 12V.
Fit:1156 BA15S 1073 1095 1141 1156 1156A 1156NA 1195 12088 1295 1295NA 199 2396 3497 631 7506 93 97 97A 97NA
Application:Backup Reserve Light,Tail light, Corner light, Stop light, Parking light, Side marker light, ect. Common use for Car, Truck, Trailer, RV, etc.
Tips:Any issue or problem please feel free to contact with us before write a product review or feedback,we provde best service for u at first time.
Sale
Bestseller No. 9
AUTOGINE 4pcs 900 Lumens Super Bright 9-30V 1157 2057 2357 7528 BAY15D LED Bulbs 3014 54-EX Chipsets with Projector for Turn Signal Lights, Amber Yellow
(Pack of 4 bulbs) Lighting Output: 900 lumens each bulb. Buy with confidence, we offer "ONE YEAR" warranty on item(s) damaged during delivery or have a confirmed manufacturer defect.
54-pieces high power 3014 EX-chipsets per bulb with projector. Color: Amber Yellow. Working Voltage: 12v-24v. Size: 1.7" long and 0.75" in diameter.
Plug and play easy installation. Fits: 1157 2057 2357 7528 1016 1034 1034A 1034LL 1034NA 1035 1157A 1157ALL 1157LL 1157NA 1157ST 1178A 1196 198 198LL 198NA 2057A 2057ALL 2057LL 2057NA 2057ST 2357A 2357ALL 2357LL 2357NA 2397 2397LL 3496 3496LL 7528L 7528LL 94 BAY15D etc.
30,000+ working hours lifespan, 25 times longer than halogens. Applications: turn signal lights, side marker lights, corner lights, blinker lights.
Bestseller No. 10
SoCal-LED 2X 880 881 Fanless LED Conversion Kit 60W Bright 6000K Xenon White 12V-24V CSP Fog Light Bulbs
Super bright white LED Headlights bulbs which can replace HID Xenon and traditional Halogen Lamp.
Crystal clear 6000K white light bulbs with 4800LM per bulb LED lighting output shine without dark spots.
Latest heat dissipation system copper cooling belt design LED Conversion Kit, 60% Less Power Consumption, No cooling fans needed! More stable and No noises.
Instant on/off response time, waterproof and vibration resistant car headlight bulbs
Please note you might need to modified the plug to fit the OEM headlight sockets; certain car model might require additional LED Can-Bus decoder or resistor to avoid error code or light flicker issue.
Last update on 2019-06-03 / Affiliate links / Images from Amazon Product Advertising API
Last update on 2019-06-03 / Affiliate links / Images from Amazon Product Advertising API