NUMBER: 12-164-14
DATE: 02/24/14
| | |
| --- | --- |
| APPLICABILITY: | 2010MY and later Legacy and Outback Models |
| SUBJECT: | Film Residue Removal from Underside of Front Seat Cushion Covers |
INTRODUCTION
In the event you receive a customer concern of what may feel like bumps or foreign matter trapped under the seat cushion upholstery, a film applied to the underside of the fabric backing to help ease initial assembly (DOW Film) may be separating and starting to gather or "ball-up".  This condition is caused by abrasion between the film and the seat cushion foam that occurs when getting in and out of the vehicle.  The film residue is easily removed and removal of it is not detrimental to the appearance or durability of the upholstery.  This information is applicable to both leather and cloth seat cover materials.
SERVICE PROCEDURE / INFORMATION
Remove the front seat assembly following the procedure in the applicable Service Manual.
Remove the side hinge cover by first releasing and turning up the backboard skirt as shown in the photo sequence below then CAREFULLY releasing all 3 of the hinge cover claws and Clip #1 from the back of the cover as shown below.
FOR POWER SEAT: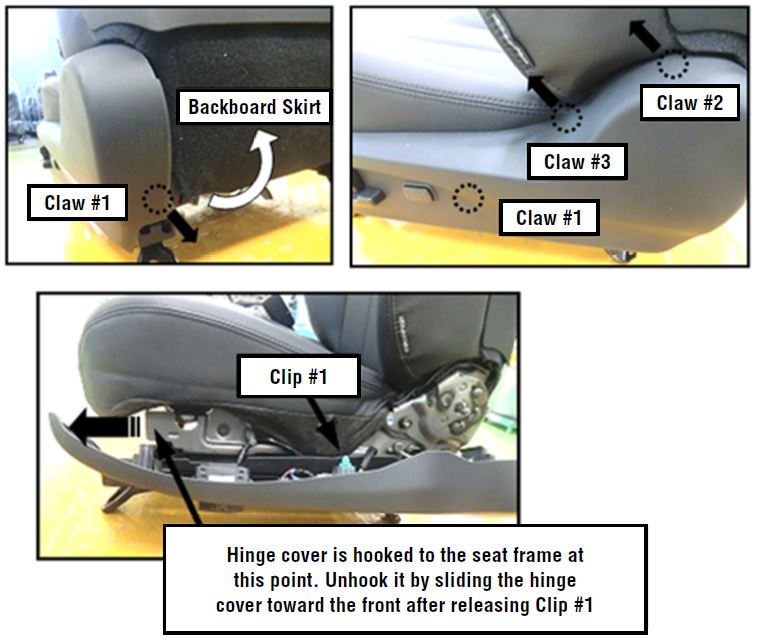 FOR MANUAL SEAT:

Remove the reclining lever cover by CAREFULLY releasing the claw and sliding it off the lever.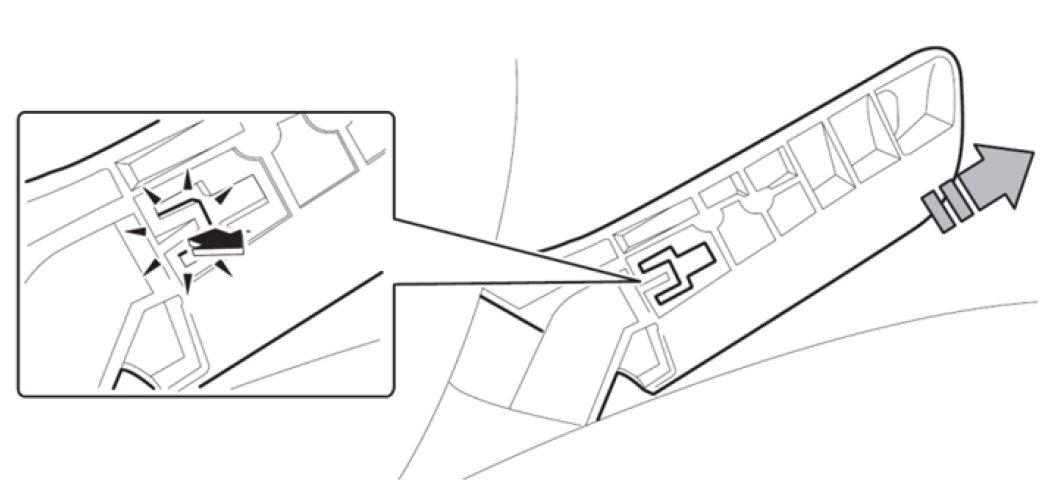 Remove the 2 lift lever screws, the lift lever and the 3rd screw (#1 below). Release the top claw (#2), rear claw (#3) by pulling the cover backward just enough to release it, then front claw (#4) will release when sliding the hinge cover trim forward to remove it from the seat.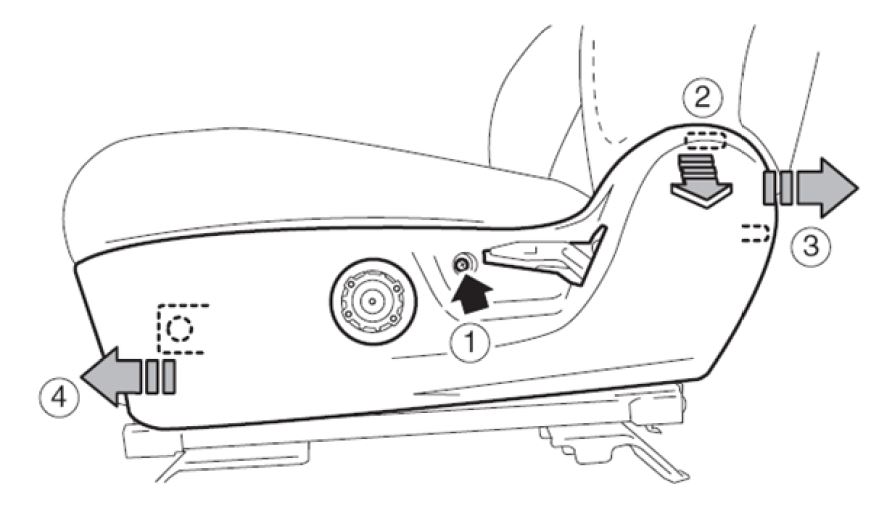 After the hinge cover is removed, remove the two J-hooks and release the seat cushion trim cover from the corners of the seat cushion and frame. There should be no need to remove any hog rings.  The pinkish-colored material shown below, right is the DOW film which may separate and gather or "ball-up" causing bumps or similar surface appearance imperfections as described previously.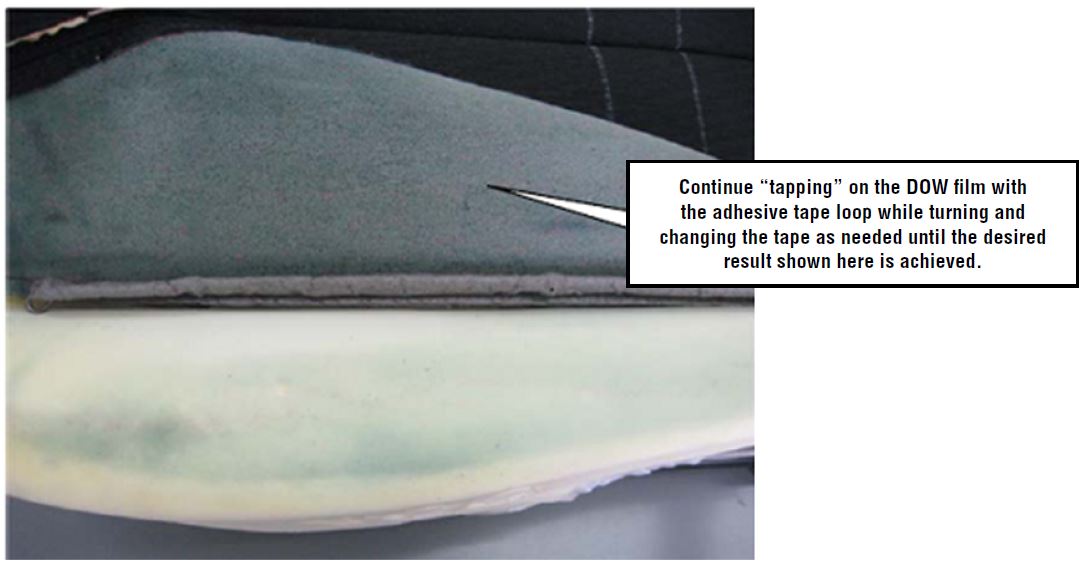 Once the DOW film has been removed, refit the seat trim cover back to its original position. Make sure the J-hooks are properly secured to the seat frame in the same positions as they were prior to disassembly.

Re-install the hinge cover and CAREFULLY refit Clip# 1 and the 3 claws into their proper locations. For Manual seats, re-install the hinge cover, reclining lever cover and lift lever, 2 claws, 3 screws and the trim cap.

Reinstall the backboard skirt into its original position.
When performing this repair on the passenger seat, the re-zeroing (calibration) procedure for the Occupant Detection System (ODS) must be completed following the procedure in the applicable Service Manual.
Complete the repair by confirming all the seat functions operate properly.
WARRANTY / CLAIM INFORMATION
For vehicles within the Basic New Car Limited Warranty period, this repair may be claimed using the following information
LABOR DESCRIPTION
LABOR
OPERATION #
FAIL
CODE
LABOR
TIME
D/S SEAT COVER, UNDERSIDE DOW FILM REMOVAL
A913-442
YNL-48
0.4
P/S SEAT COVER, UNDERSIDE DOW FILM REMOVAL (Includes ODS System Re-Zeroing)
A913-443
0.5
BOTH FRONT SEATS, COVER UNDERSIDE DOW FILM REMOVAL (Includes ODS System Re-Zeroing)
A913-444
0.8
---
https://static.nhtsa.gov/odi/tsbs/2014/SB-10067867-0699.pdf