NUMBER: 02-155-14R
DATE: 04/17/14
REVISED: 10/10/14
INTRODUCTION
This bulletin announces availability of a revised replacement air intake duct for the turbocharged vehicles specified above. If the insulator portion of the duct begins to separate from the duct and leak boost pressure, increased sound levels and a loss of power can result. The revised air intake duct has the insulator portions glued in place to prevent their separation.
PART INFORMATION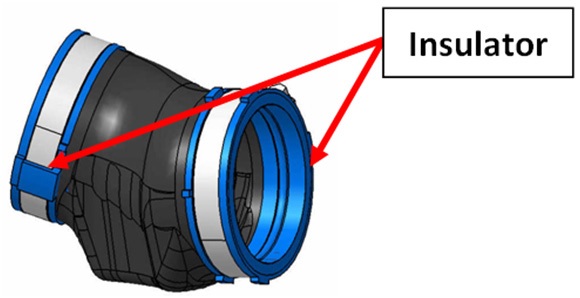 APPLICABILITY
MODEL YEAR
PART NAME
NEW PART NUMBER
Legacy and Outback
2010-12
DUCT ASSY AIR INT
14459AA740
2005-09
14459AA750
Forester
2009-13
Impreza WRX
2008-14
SERVICE PROCEDURE / INFORMATION
Follow the procedure outlined in the applicable Service Manual for replacement of the intake air duct.
WARRANTY / CLAIM INFORMATION
For vehicles within the Basic New Car Limited Warranty period, this repair may be claimed using the following information:
LABOR DESCRIPTION
LABOR
OPERATION #
FAIL
CODE
LABOR
TIME
INTERCOOLER ASSEMBLY, R&R
A227-301
DCM-48
0.3
https://static.nhtsa.gov/odi/tsbs/2014/SB-10056877-8589.pdf