NUMBER: 05-40-08
DATE: 10/24/08
INTRODUCTION
If you encounter a vehicle that has a broken front stabilizer bar clamp and/or flange bolt, it may be the result of the stabilizer bar shape inconsistency. A countermeasure was made to the die for the molding process. The listed repair procedure should only be followed if the flange bolt is broken.
COUNTERMEASURE IN PRODUCTION
The countermeasure stabilizer bar was used in production starting in mid-December 2007 with VIN 8*416123.
PART INFORMATION
Note: The part number for the front stabilizer has not changed, however the new style stabilizer bar can be identified by a painted green dot. The old inventory has been replaced with new inventory.
REPAIR PROCEDURE/INFORMATION
Remove the broken stud bolt from the front cross member.
Drill out stud hole in cross member using an 8.5mm drill bit. Caution: Make sure to
wear safety glasses.
Apply Nox-rust or equivalent to stud hole.
Install a new stabilizer bar and/or stabilizer clamp (part # 20416XA00A9E) if broken.
Install a new flange bolt (part # 010108200) and flange nut (part # 023808000). Flange bolt torque specification: 21~29 Nm (2.1~2.9 kgf-m, 15.4~21.3 ft-lb)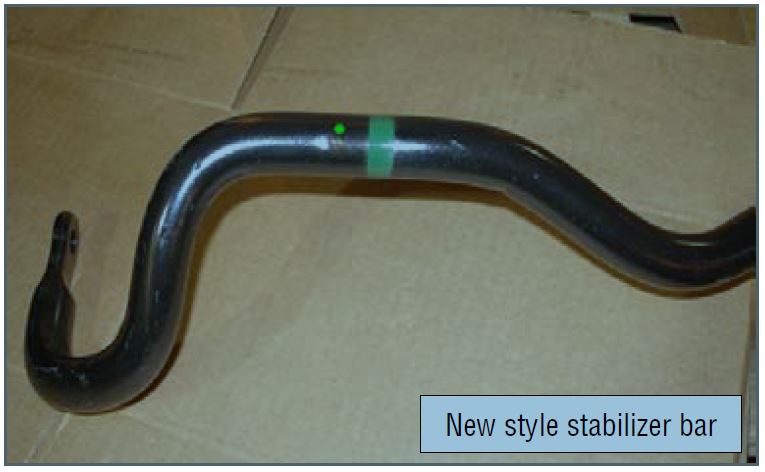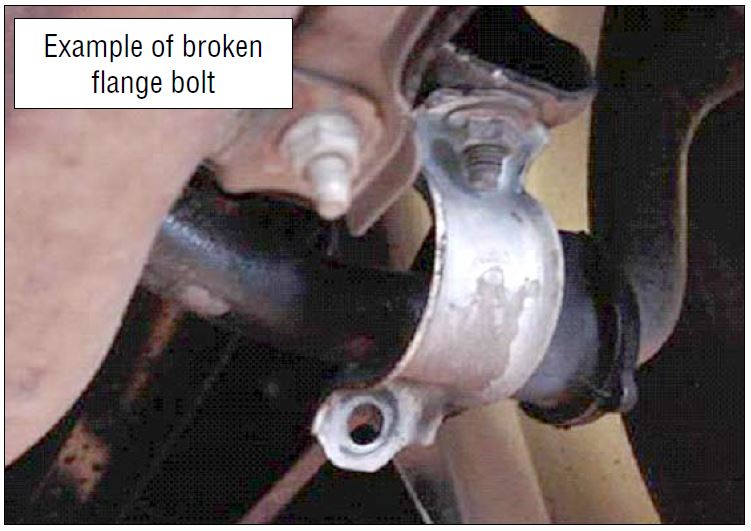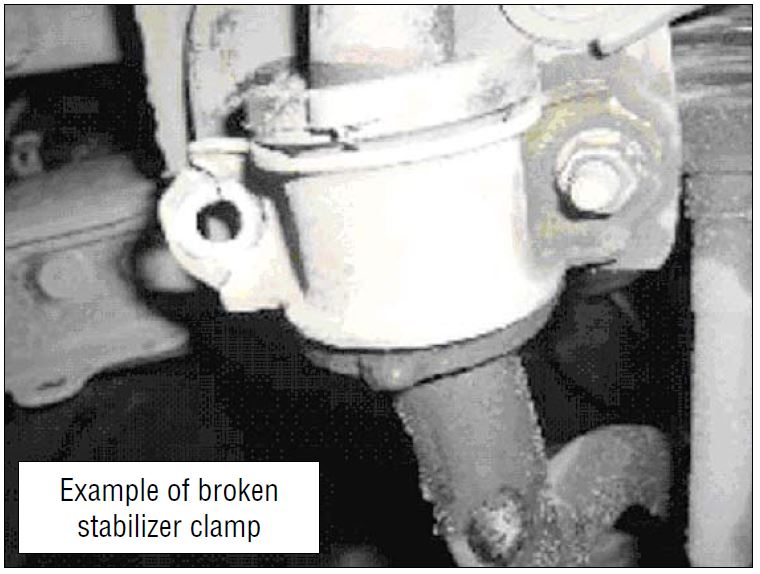 WARRANTY/CLAIM INFORMATION
Note: Damage to any part of the suspension (including parts listed in this bulletin) that have failed as the result of an outside influence is not a matter for warranty.
For vehicles within the Basic New Car Limited Warranty period, this repair can be claimed using:
LABOR DESCRIPTION
LABOR
OPERATION #
FAIL
CODE
LABOR
TIME
Front Stabilizer Bar Repair
A611-310
NAE-48
0.6

Price Disclaimer