NUMBER: 12-158-13
DATE: 10/31/13
INTRODUCTION
This bulletin provides a procedure to eliminate an uneven gap between the base of the "A" pillar trim and the tweeter speaker grille as shown in the "Before" and "After" photos below.

COUNTERMEASURE IN PRODUCTION
A revised production standard was initiated starting with VIN E*423737.
PART INFORMATION
PART NAME
PART NUMBER
QUANTITY
Seal GLS RG E (Foam Tape)
63249FG010
1 per side
Tether Clip (replace only if damaged)
909150040
SERVICE PROCEDURE / INFORMATION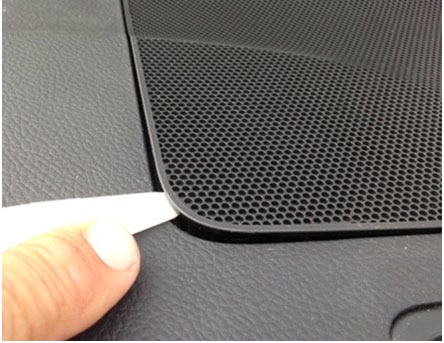 Release the "A" pillar trim as shown in the illustration below and following the procedure in the applicable Service Manual. Be careful not to damage the tether clip.  If the tether clip becomes damaged during the "A" pillar trim removal, it must be replaced.  The tether clip can remain attached as the trim piece does not need to be fully removed.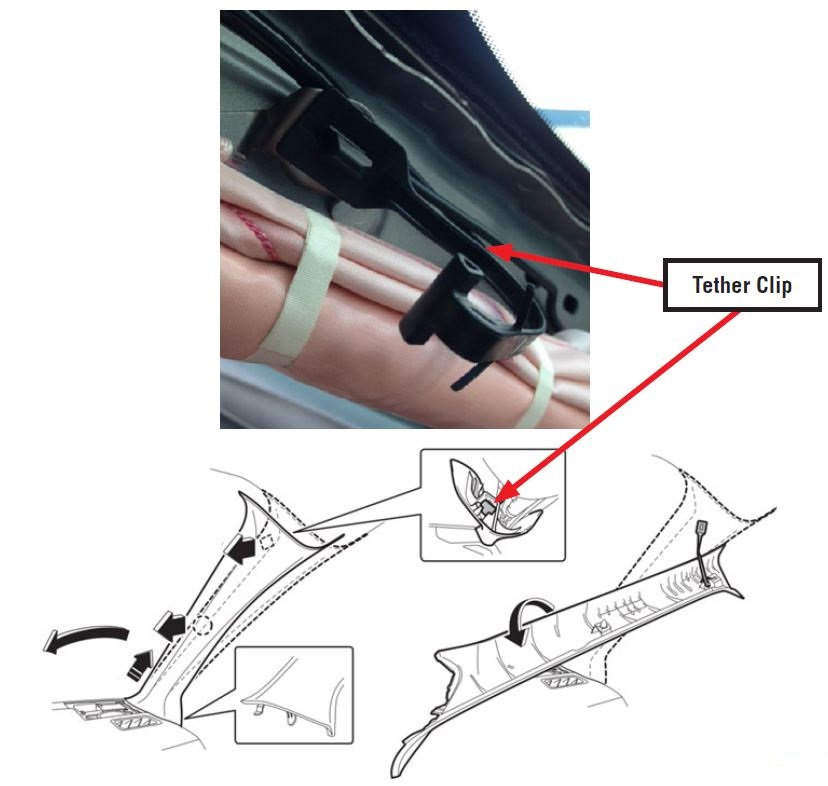 Cut the foam tape to size: 23 mm wide x 30 mm long.
Install the foam tape at the front edge of the insertion claw hole as shown in the close-up photo below, right.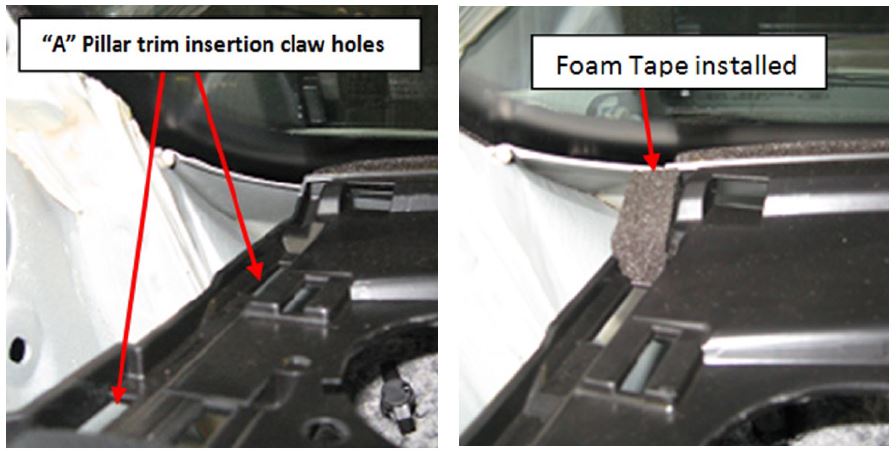 Once the foam tape is in place, install the "A" pillar trim then install the speaker grille. Confirm the uneven gap has been eliminated. Another layer of foam tape or re-positioning of the first layer may be required to achieve the desired result.
WARRANTY / CLAIM INFORMATION
For vehicles within the Basic New Car Limited Warranty period, this repair may be claimed using the following information:
LABOR DESCRIPTION
LABOR OPERATION #
FAIL


CODE

LABOR


TIME

"A" Pillar Modification
A913-171
YCJ-48
0.2
https://static.nhtsa.gov/odi/tsbs/2013/SB-10068688-0699.pdf